How to increase fuel substitution in cement production?
Embarking on an alternative fuels project is a great step towards reducing your environmental impact and your fuel costs. Turning waste into energy makes your plant more sustainable and profitable. You need an experienced partner to help you select the best solution for your facility.
Our experts have designed an exclusive technical webinar to discuss alternative fuels and the development of new technologies in pyro-processing.
Meet the speakers: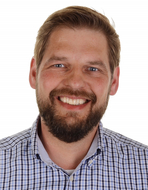 Mads Nielsen
Global Process Line Manager – Pyro and Alternative Fuel solutions, FLSmidth
Mads has over 20 years of experience in alternative fuels, biomass, combustion, and emission technology. He has 13 years of experience in FLSmidth. Initially developing new Pyro and Alternative Fuels solution and has since 2018 had the GPLM responsibility for the same areas. A role that ensures alignment between Sales, Engineering, and R&D and has commerciale ownership. Sustainability is naturally very high on the agenda for this business area and is the core driver.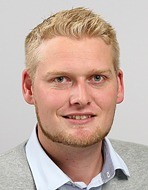 Rasmus Franklin Momme
Global Chief Process Engineer, Pyro, Moderator, FLSmidth
Rasmus holds a Master in Chemical Engineering from the Technical University of Denmark and has over 14 years of practical, technical, and commercial experience within FLSmidth cement and calcined clay pyro processes, alternative fuels, and emissions technologies. Initially as field commissioning engineer, commissioning manager, pyro global product line manager, and process design. In his current position as Global Chief Process Engineer, he has the overall technical responsibility for pyro process design ensuring competitive, sustainable, and best available technologies to meet customer requirements.